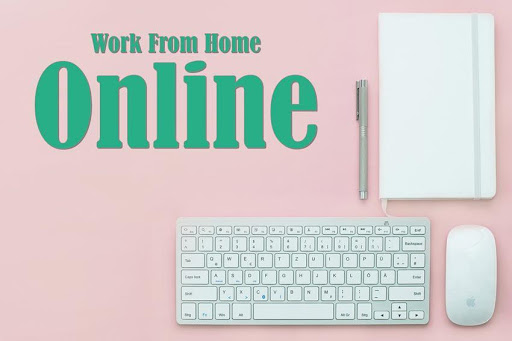 Guest article
Life is busy. Being a single parent doesn't make it any less busy. It makes it hard to find a good job that works around your kids' schooling and also allows you to take some quality time with them.
If you are frustrated from trying to find the right job to fit your lifestyle, I have a suggestion that may just be the answer you are looking for in your job hunt.
Work From Home Online
Working from home on the internet, easier said than done right?
There are an insane number of opportunities out there nowadays, and not every work-from-home job is legitimate. It can be hard to sort through the clutter and find what's right for you.
Enter VIPKID, an online platform where you teach English as a Second Language to young children in China. You can read my full overview of the program here, but I will touch on the main points in this article so you can see why it may be the best fit for your busy, single-parent schedule.
Simply put, you set your own schedule and kids book you from the 25 minute slots you have made available. You teach kids through what is called the Total Physical Response (TPR) method, which includes a lot of annunciation and acting out the words you are saying. You also get to use whatever fun props you can get your hands on to make the experience more fun and engaging for the kids!
The best part is that you can earn UP TO $22/hr with this job!

Job Requirements
Since you will be handling the education of young children, there are some requirements you have to meet before you get considered for the job.
You have to speak fluent English, and note that speaking Chinese isn't a requirement.
You have to have a Bachelor's Degree (subject doesn't matter).
You have to have had 1 year of experience in working with children in some progressional capacity.
You have to be able to work in the U.S. or Canada.
You have to have access to a fast internet connection and a decent computer.
You also have to be able to work with the time zone difference.
Depending on where you live in the U.S., China is at a 13 to 16 hour time difference than you. This means that you will be working some late nights and early mornings. If you are a trooper you can work all the way through the night!
Popular times are 4am to 8am (CST).
Is VIPKID a Good Fit For Me?
You might be a fantastic fit for VIPKID if you meet the requirements above and have a school-aged child.
Let me run you through what your schedule may look like.
You start teaching around 10pm after your kids go to sleep.
You teach through the night, hopefully with a fairly full schedule, and maybe with some breaks in between for cleaning, eating, and maybe just a sanity break.
Your kids get up for school around 6am, and so you help get them ready and either take them to school or help them catch the bus.
After they are off to school you can either teach another class, or head off to bed.
If you get to sleep around 8, you will have a good 7 or so hours of sleep until 3pm when they get home.
You then have all afternoon to spend with them, take them to school activities, etc.
Making money. Getting sleep.
Most importantly still getting time with your kid, all from the comfort of your own home.

I have loved working with VIPKID so far, and it's fun to build up a clientele and work with the same kids on multiple occasions. The first kid that rebooks you for a second session is such an awesome feeling to have.
As I stated earlier, check out my VIPKID Overview Article on my blog for a full rundown of the program and application process. There you can leave me a comment and I will be happy to help you out!
If tutoring isn't for you but you still want to work from home, check out these options for finding work-from-home jobs.

Author Bio: Callie Coleman is the owner and content writer for mommybear.org. Part-time stay-at-home mom, part-time VIPKID teacher, she enjoys spending time with her family, teaching, and catching up on her latest TV shows.